Digitization may have revolutionized and facilitated how the healthcare industry takes care of patients and records data, but it is a double-edged sword. While the industry has to provide high-quality patient experience and remain ahead of the competition, it does so at immense risk to the communities it serves by making their personal data easy target for hackers.
When it comes to the value of stolen medical data, the more personal it is the better. Protected health information (PHI) can facilitate crimes ranging from prescription fraud to identity theft. This is different from a stolen credit card which has finite resources and can just be cancelled when the theft is discovered.
The good news is that major privacy breaches can be avoided with robust data security solutions that can prevent that information from getting into the hands of cyber criminals. PHI, on the other hand, contains permanent information such as insurance numbers and prescription data which can be exploited indefinitely.
How serious are those breaches? According to the EU's General Data Protection Regulation (GDPR), a week doesn't go by without a data breach being reported. These included both unauthorized data access and hacking attempts.
Every healthcare organization is at risk of data breaches, which means that ANYONE can be affected irrespective of the medical services they provide. Therefore, to prepare for a breach, the first step is to accept the fact that it can and will happen to your organization. Prevention is better than cure in this case. Here are some technological solutions that can prevent privacy breaches:
Protect End-Users with Adaptive Technology
State-of-the-art learning engines can determine abnormal behavior and provide solutions that can fill security gaps by using algorithms. This includes filling gaps in the way users interact with apps as well as services provided by a healthcare facility. A number of organizations are offering end-point detection solutions that not only pinpoint threats, but also protect data from emerging ones.
This is where end user security can help by providing a contextual perspective. In other words, it can give you the basis to create security policies based on what your target user is doing along with the device they are using and where they are coming from.
Secure Your Email
This is the biggest concern when it comes to data breaches. There are a number of ransomware as well as phishing attacks that target medical email environments. However, breaches can be prevented with a robust security architecture which provides malware protection as well.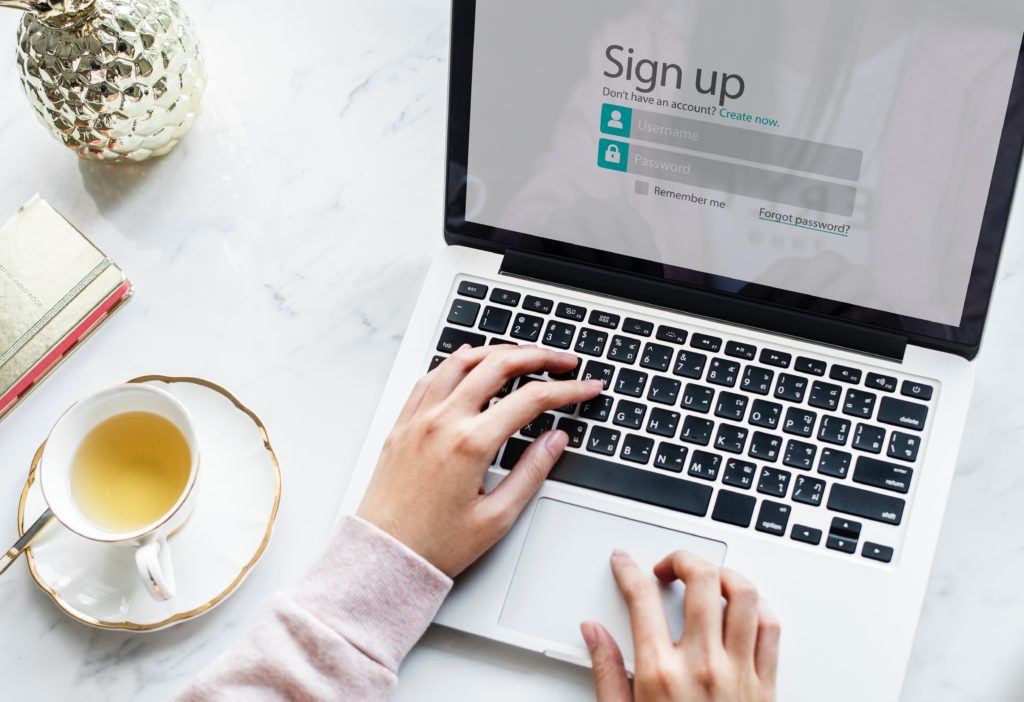 The aim here is to make sure your emails are not hacked and your patient records are not altered without approval. With stronger email architecture, you can protect users/patients by ensuring there are no leaks that can compromise their privacy. You should also invest in data loss prevention technologies as a long-term solution.
Keep the End User in Mind
The best security models focus on the end user and that is what your healthcare security should also depend on. Robust security architecture is built around not only people, but also the technology and the processes that are involved. In other words, it has become increasingly important to understand how end users compute.
The answers can provide solutions for preventive measures that can define roles, provide context-based security, and ensure a platform that can improve experience without compromising existing security protocols. Additionally, users should also be kept in the loop in the overall security architecture to ensure they understand their value in terms of their data security.
However, as the healthcare IT environment gets more complex, security issues will be just as challenging to overcome. The best way to prevent major breaches is to understand and respond quickly to threats before they get the chance to take hold.
Keep Staff in the Loop
Besides patients, hospital staff should also be kept in the loop when it comes to data security. They are the first line of defense against breaches since they are the ones who interact with patients, record their personal history and provide the required treatments/tests which also need to be recorded in databases. This also includes insurance providers who need to be updated with said information to ensure treatments are paid for on time.
However, certain technologies such as team management software can help you record all of the information and keep necessary parties updated without delay. You can create profiles of regular users such as lab assistants and administrators and also add their devices so that they can record information remotely when needed. Since that information and connections are encrypted by default, the data will remain safe from hackers.
Provide Patients Easy Access to Data
The person with the most interest in seeing medical records and ensuring they remain safe is the patient. That is why most medical practitioners allow theirs to view their own records without going through red tape or by visiting the hospital for them.
However, rather than allowing them to make multiple copies, the data should be stored in one place and be accessible to different parties as needed. This is where remote access can help – different devices can share a single version of that data and give the people they are sharing it with permission to view or edit it. The more complete that data is, the more useful it will be to patients as well as doctors.
Are you interested in internet marketing for medical practitioners? Do you really have the time and experience to go through all of that data? This is where a digital marketing company in healthcare can help. Get in touch with us today at click here to find out how.