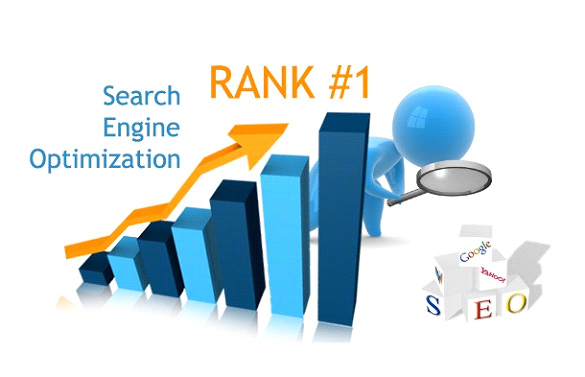 "The best place to hide a dead body is page two of Google search results."
The above statement may sound like an exaggeration to some but the truth isn't far from it. The reality is that users hardly go to the second page of search results. Besides, more than 93% of all online activities starts with a search engine.
Hence, it becomes imperative for a business to ensure that its SEO performance is impeccable, which will enable its website to show up on the very first page of search engine results.
Keyword stuffing, which initially was one of the easiest ways to boost one's ranking, no longer works. In fact, Google now bans the site that practices it. So, how can one enhance one's SEO ranking?
This blog discusses 5 ways that will help you go up in search results:
1. Don't rebel against the 4-Second Rule
A website taking more than 4 seconds to load is not a good sign. In fact, when it comes to mobiles, more than 53% users abandon a site if it takes more than 3 seconds to load. Delay in loading not only increases the bounce rate, but it also affects user experience, the factor that plays a significant role in determining your site ranking.
Clear your site of heavy images and other issues that are forcing it to break the 4-second rule.
2. "Content is King"
It has been two decades since the clichéd statement "Content is King" was first used by Bill Gates in an essay in the year 1996; yet its significance has not dwindled a bit.
Relevant content is what Google always looks for, and if you are regularly updating your content that users are finding valuable, you are sure to rise up the ladder in search results. Blogging considerably helps one improve one's site ranking.
3. Include a Video
The past few years we have seen a growing trend of using videos for online users. Statistics reveal that by 2019, videos will account for 80% of the overall internet traffic.
When it comes to search rankings, a page with a video embedded in it drives a 157% increase in organic traffic from SERPs. Also, a user spends 88% more time on a website with a video compared to the one without it.
4. Go for a Mobile-Friendly Website
Currently, 1.2 billion people surf the internet on their mobile devices and this number is soon going to cross the 2-billion mark.
Earlier this year, Google announced that they will now be following mobile-first indexing . This clearly means that if your website does not have a mobile version, it will never be able to make it to the top.
5. Go for Regular SEO Audits
The world of internet is so dynamic that the phrase "change is the only constant" applies perfectly to it. Regular SEO audits ensure that your steer your SEO campaign not on assumptions, but on hard facts. SEO audits put you in a better position to stay on top of your game.
To sum it up, boosting your rank does not depend on a handful of factors; rather it involves an inter-marriage of a host of elements, which together take your ranking higher.
The above list is a summary of the most important points, however there are more than 60 points that you should be looking at if you want to rank higher.
For more updates on this topic and Digital marketing please subscribe to my blog.