FREE Paid Media Cheatsheet
Do you want access to all developments within Facebook and Paid Search and keep track with the latest?
Review your use of the latest paid media options on Google and Facebook using our FREE cheatsheet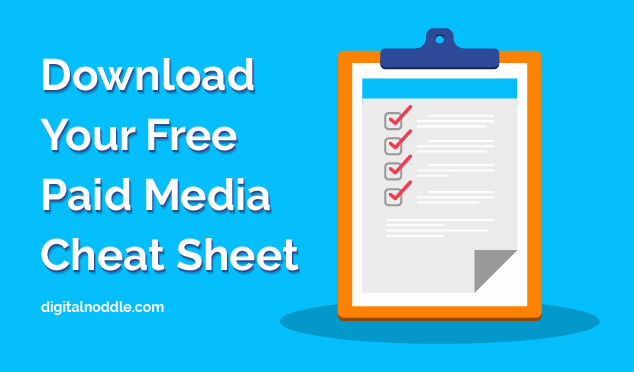 Make sure that you don't miss out on this vital knowledge from the search engine and social network.
Our free cheatsheet will help you to keep track of latest paid media options, to make sure you don't miss out on any of the latest developments and best spending options.
This cheatsheet for paid media options across Google and Facebook covers:
The name of the all the main paid media options for promoting businesses on each of Google and Facebook
A summary of its purpose, e.g. the content formats and targeting it offers
The date it was first launched
Who is this Cheatsheet for? The Cheatsheet is for:
Head of Digital marketing
Senior Digital Marketing managers
Business Owners
Which platforms does the Cheatsheet cover?
Google Ads
Facebook Paid Media