Here Are 7 Website Marketing Strategies To Boost Your Website Traffic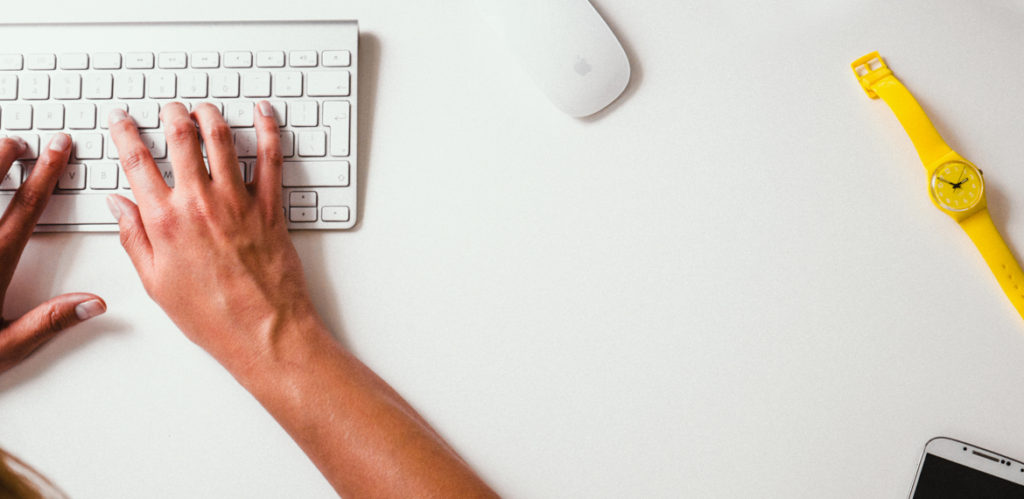 Being noticed by customers can seem impossible on the web. But there's still hope! Read this for 7 website marketing strategies to boost your web traffic!
With nearly 2 billion live websites in the world, you may wonder what it takes for your site to get noticed. And if you run a commercial website, and you need your site to make money, then you are looking at huge amounts of competition.
So how do you get more traffic to your site and increase your web presence?
If you are a business owner you may have been spending all your time developing your products and services. But how much time have you spent making sure your website is fully optimized? And have you thought about your website marketing strategies?
While it might seem that the internet is really crowded, there are also billions of internet users out there. You just need to find ways to drive them to your site.
Read our guide to seven website marketing strategies that will boost your website traffic.
1. Optimize Your Website
You could have the best business in the world, but if no one can find your website, then it won't succeed. So, the first thing you need to consider when developing any website marketing strategy is your search engine optimization.
If your website is not properly optimized then search engines will not pick it up and you will be at a competitive disadvantage.
So how do you boost your site's SEO ranking?
There are a number of things you can do to optimize your website.
Firstly you should always make sure your content is fresh and kept up to date. Apart from the SEO ranking, users are far more likely to leave a website straight away that has stale content.
Always include plenty of keywords in your content. These are relevant words and phrases that are scanned by search engines when users enter a query.
Include plenty of links in your content that direct users to other parts of your site. This will increase the average amount of time readers spend on your site.
2. Harness the Power Of Social Media
Facebook alone has 2.2 billion users, so if you are not using social media to boost your website traffic, you are missing out.
Make sure your business has social media accounts on Twitter, Facebook, and Instagram, and that they are all linked to your website.
Always include a "share" button on all web pages and blog posts. And include all of your social media details on things like email signatures and business cards.
Create fun social media posts that people will want to share. Even if a dozen people share your post to their followers, it will still have reached thousands of readers.
3. Write a Blog
Including a blog on your website is a great way to improve your SEO ranking. It is a way to regularly create fresh content. And of course, each blog post can be sprinkled with those all important keywords.
Blogs are also very good for your online reputation, and the better your reputation, the more website traffic you will get.
Write about your industry and products in order to become an authoritative voice and improve your credibility. Encourage users to leave comments so you can interact with them and get to know them. And always include an option to share the post on social media
4. Reach Out
Sometimes you will have to go above and beyond just making your website amazing. You have to go out there and actively tell people about it.
Advertising is really the oldest form of marketing. But that doesn't mean it has to be boring.
Work on some fun, eye-catching banner ads for other sites, and which you can also use in marketing mailouts.
Approach other, relevant blog sites and ask to do some mutual guest blogging. This will create links between your site and others which will bring more traffic.
5. Engage Your Users
The average internet user makes their mind up about a website in the first 15 seconds. So first impressions really count for a lot.
Make your website not only look great but engage with the user. Make sure there are always plenty of links on each page, so no landing page is ever a dead-end.
Create forms for users to fill in to subscribe to blogs and mailouts and embed video material that users will be curious to watch.
6. Make Sure Your Site Works
No matter what your marketing strategy is, if your website is not functioning properly, users will not have the best experience. If someone lands on your site and the first link they click is broken, they will almost certainly leave.
Make it part of a weekly task to regularly check that all of the links are working. Try and put yourself in the position of a website user and click around your site. Fill in the forms, test the social media buttons and embedded media.
Also, test the loading speed of your website. Many people do not hang around if a website is slow to load, especially if they are on a mobile device.
7. Look Good On All Devices
The way that people use the internet is always changing. There was a time when almost all internet searches were conducted on a desktop. But now nearly half of all web experiences are on mobile devices.
So if your website is not designed to work properly on smartphones and tablets, you are at a disadvantage.
Some web design platforms allow you to test your website on different screen sizes. Google also has a free mobile-friendly test, where you can type your website URL to check how it looks on smartphones.
Need Help With Your Website Marketing Strategies?
So those are our seven tips on website marketing strategies that will help you boost your traffic.
Always make sure your site is fully optimized for different screen sizes. And don't forget to include SEO keywords on all pages. Reach out to users beyond your website with direct mailouts and by using guest blogs.
Finally, always try and harness the power of social media. There is nothing better than getting your users to promote your site for you.
If you need help with your digital marketing, don't hesitate to get in touch to find out what services we can offer you.